Beetroot is a magical and extraordinary vegetable when it comes to beauty and health. You can try out many beetroot skin care regimen that will help to improve the health of your skin.
As a woman and a dermatologist, my skin is a very important aspect of who I am and how people see me. So when it comes to taking care of the skin I always advise my clients to buy products that are natural with no chemicals that could hurt their skin. Applying face masks made from fruits and vegetables is something I have been doing for a while now and I have seen positive results. For a month now I have been applying beetroot on my face as part of my skin care regimen with a lot of success.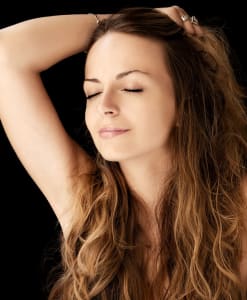 Here are some of the amazing ways you can use beetroot as part of your beetroot skin care regimen.
As a lip and cheeks tint
This is an easy and creative way to give your lips and cheeks a natural longer-lasting pink flash with beetroot juice. Simply take 2 beetroots and juice them in a blender or food processor to make a puree. Mix the beet juice and coconut oil or any other heavy oil, add some lemon juice to preserve its freshness and colour then put the mixture in a container. Dab some on your lips and cheeks to give you a natural pink flush that will last for hours. You can also take some beet juice chill it in the fridge for 15 minutes then rub it on your lips before going to bed. In the morning you will have perfectly pink lips.
As a natural facial toner
Toners are meant to cleanse your skin and reduce your pores. Beetroot is a good natural facial toner that will reduce your age spots and freckles and also tighten your skin elasticity. Blend 1 beetroot, ½ cup cabbage chopped, and ¼ cup water. Pour the mixture into an ice cube tray and let it freeze. Rub a frozen cube on your face to give you a natural pinkish glow. You can also mix ½ cup green tea, ½ cup of the water that boiled beets and let it cool. Soak a piece of cotton in the mixture and apply it on your face.
As a face mask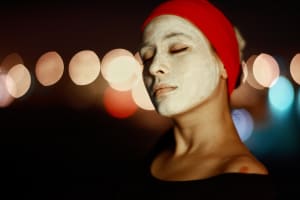 Beetroot has antioxidants that help to remove skin impurities and signs of aging. By applying it on your face you can remove fine lines and acne. You can make beetroot facial masks by mixing beetroot with honey, coconut oil, and oatmeal but don't leave it on your face for too long. You may end up with a red face rather than a subtle pink glow. You can also mix beetroot powder with any clay facial mask and apply it on your face as usual.
As a soothing eye pack
If you have dark circles under your eyes, beetroot can help remove them and also the puffiness in your eyes. Simply mix 1 tsp. of beetroot juice and a few drops of almond oil. Massage it under your eye and leave it overnight. To lighten the dark circles repeat this process daily before you go to bed. You can also mix equal amounts of beetroot and tomato juice and apply on the dark circles and with time the circles get lighter.
As a natural hair dye
If you like to dye your hair red you can use beetroot to get a lovely reddish tint on your hair with no chemicals or damage to your hair. Mix ½ cup beetroot powder with 1 cup boiled water and apply it once it's at room temperature. For a more intense colour add more beetroot powder. Lighter hair tends to give stronger results. Leave it for between 3-4 hours and if you shampoo afterward it will fade faster.
Try using beetroot on your skin to get fantastic results
As you have seen beetroot takes very good care of your skin without leaving any chemicals on your skin. Your face is well taken care of from the facial masks that leave you with a pinkish glow to the natural lipstick that lasts a long time. Beetroot also helps to protect your skin from early signs of aging and removes dark circles that form under your eyes at the same time removing fine lines and freckles on your face. So make beetroot a must-have in your skin routine and reap all the benefits. Watch thisknow more ways of using beetroot on your skin.
FAQ
Does eating beetroot make your skin pink?
Beets contain iron, protein, and phosphorous that help give you a healthy and pinkish skin. Applying beets on your face will give you rosy cheeks and a natural blush.
Does beetroot make our skin glow?
Beets are rich in iron, vitamins, and minerals that make your skin healthy and give you a glow. Drinking beet juice daily will help remove toxins and purify your blood for a healthy glowing skin.
Can beetroot be applied on the hair?
Beetroot is good in preventing hair loss and breakage and rejuvenating your hair. Beets contain carotenoids that allow blood to have better circulation in your scalp and providing your hair follicles with nutrients.
Can beetroot lighten dark lips?
If you have dark lips you can use beetroot to make them lighter. Exfoliate your lips with beetroot by mixing 1 tbsp. of beet juice, 1 tsp. of sugar and the same quantity of lemon juice.
What happens if you apply beetroot on your face?
Applying beets on your face gives you a pinkish complexion and a healthier skin. The beet mask also rejuvenates your skin removing the blemishes and spots and tightening your skin.