Top 10 Gift Ideas for Cat Moms and Pet Cats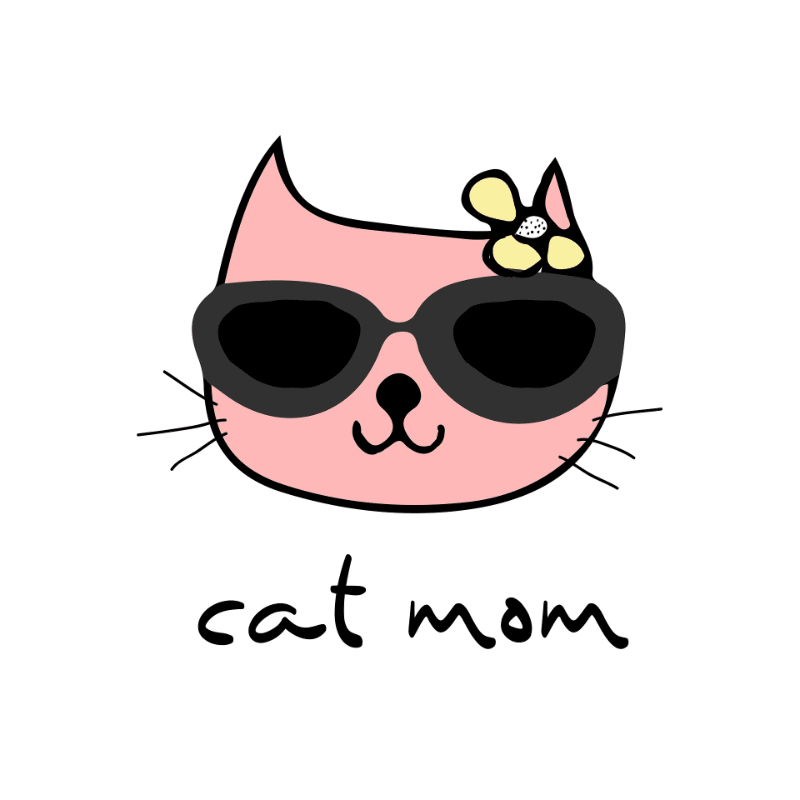 Here we have some of our favorite picks as gifts to give to cat moms and gifts to give to your pet cat.
As a pet owner you enjoy giving your pet all the love and affection you can every chance available.
Perhaps you do this in conjunction with treats, playtime or cuddles.  If your cat is like most people, they love getting new cat toys every now and then to keep them entertained and interested in their surroundings.  Check out some of the top rated gifts for pet cats.
Here are some gifts for pet ideas your cat might enjoy to receive.
Unique 10 Gift Ideas for Cat Moms
1. Wyze Cam Pan 1080p HD Pet Camera With Live Stream & Pan, Tilt & Zoom
Give your cat mom something she will treasure and use for a long time. This gives your loved one some peace of mind for her fur-babies while she is away from home.
Works with Google assistant and Alexa. You can speak to your pet while you are away.
Panning has a 360° left/right rotation range and tilting has a 93° vertical up/down range.
Night vision lets you see up to 30' in absolute darkness using 6 infrared (IR) LEDs.
So many features for a great price!
Live Stream from anywhere in 1080p. Pet owners can use this on vacation, while at work, or if they are away on a day trip.
2. Pawple Automatic Cat & Dog Feeder
Do you have a cat that wakes you up early to eat her breakfast? Give your cat mom some rest with this automatic cat feeder.
Saves time and automatically dispenses portion size. Record a personal message for your pet to hear.
Dishwasher safe. Fits up to 7 Litter Of dry food.
3. Best Cat and Coffee Lover Funny Gift Sampler Set
8 dark roasted to flavored 100% Arabic coffee samplers. All with cat themed names like "Whispy Whiskers Salted Carmel" and "Crazy Cat Jamaican Me Loco". Great for kitty lovers and coffee lovers!
4. Frisco Personalized "Cat Mom" Insulated Stainless Steel Mug, 10-oz
Make this gift personal with adding your favorite photo. Stainless steel 10 oz mug that hold cold or hot drinks. Come with lid so you can enjoy at home or on the go.
Not dishwasher or microwave safe.
Don't like the customized photo option. Check out this cute pink cat stainless steel tumble with a stainless steel straw.
5. Life is Better with Cats Wood Planter
Great for a planter or can be used for small storage for a desk or kitchen area. This can also be a great place to store cat treats, leashes, or to store catnip.
Your cat mom will find a great customized use for these cute kitties.
---
6.CAT-opoly Board Game
This is perfect for not only a cat loving mom, but a cat loving family. 2-6 players ages 8+. The goal of the game is to buy your favorite cats then collect litter boxes and trade them in for fish bones.
---
7. Pet Pouch Hoodie Cat Holder Carrier Sweatshirt
Suitable for dogs, cats, bunnies, guinea pigs, ferrets and small animals. You can wear your cat in your pouch or carry your favorite snacks.
This cute sweatshirt allows for some snuggle time with your cat around the house or while watching a move.
Made with 65% Polyester ad 35% Cotton with fleece lined. Inside pocket liner can be removed and washed separately.
---
8. Jigsaw Puzzle 1000 Piece for Adults
Maybe your searching for something for your cat mom to pass her time. I've personally received this as a gift and loved it.
The books come with fun cat titles that make this puzzle very fun to build. The pieces are very study and strong, so this puzzle will last a long time.
---
9. Willow Tree Kindness
A gift that captures all the love a cat mom gives. Give her something hand-crafted and sentimental. Or something to add to a Willow Tree collection lover.
---
10. Ambipolar Cat Decorative Bookend, Heavy Duty Cast Iron
This creative gift is so cute and modern. This helps your cat mom to decorate with cats with something unique and beautiful. Organize books, magazines, or use as a decoration.
---
Best 10 Gifts for Your Pet Cat
1. PAWMONA 37" 3 Story Cat Tree Condo Barrel Tower
perfect for sleeping, hiding, playing, and scratching
made with high quality robust natural sisal matting
18" wide base to ensure good stability
machine washable cat bed
Made in US
No assembly required
This is a great gift for your loved one and your cat. It's a 3 in 1 gift as your cat can use it as a scratching post, bed, and play area. This is a must have!
---
2. Organic Cat Grass Growing kit with Organic Seed Mix
kit includes: planter, organic soil and organic/NON GMO seed blend of wheat, oats, rye and barley
The grass has good fiber content for a natural hairball control and remedy
vitamins A, B, C, E and K. And minerals such as calcium, chlorophyll (a natural breath freshener), iron, lecithin, magnesium, and pantothenic Acid
grows in 4-6 days
chemical and GMO free nutritious seeds
blend of Organic Wheat grass, Oat, Barley, Rye and Flax
safe treat for your cat
This is a fun gift every cat mom will love. You can grow this with your friends and loved ones, while giving your cat a treat that benefits your cat's digestive health.
---
3. Raw Paws Cat Birthday Gifts Box - Cat Mom Gift Box
Ideal for your cat's birthday or Christmas gift.
Includes:
yummy freeze dried minnows
freeze dried chicken liver
catnip balls
catnip sticks
and a cat laser toy for playtime
100% SATISFACTION GUARANTEEDd
---
4. PAWMONA 60" Multi-Level Sturdy cat Tree condo
Solid wood construction and clean design prevents cat hair build-up
cat bed is removable so it can be washed
made with natural sisal rope
high stability as the base plate is made from real wood
space-saving as it can fit neatly into tight corners
Made in US
---
5. Cat Window Perch - Free Fleece Blanket and Toy
suction cups hold up to 60 lbs and supported with steel spring clips
machine-washable fleece cushion
no tools needed, sets up in minutes
bonus cat toy included
6. ORSDA Cat Water Fountain Stainless Steel
Encourage your cat to drink more water with this stainless steel water fountain.
fountains holds 67oz/2L large water tank
filtered water
scratch resistant
water pump and other pieces can be taken apart for more thorough cleaning
3pcs cleaning brushes included
6 pcs replacement filters included
non-slip solicone mat
---
7. Kitty City Large Cat Tunnel Bed, Cat Bed, Pop Up bed
Cat bed and play time with this cute gift. Allows cats to hide, play, and sleep. Provides many hours of fun your cat or cats.
---
8. PetFusion Ultimate Cat Scratcher Lounge
One of your favorite cat scratchers as it can also be used as a cat bed. Looks stylish in any home. Affordable price and eases cat's natural habit to stretch her claws.
---
9. PetSafe ScoopFree Automatic Self Cleaning Hooded Cat Litter Box
Give your cat some private space to do her business and allow it to be clean without the matenence. Perfect gift for you and your cat.
No scooping, cleaning or refilling your cat's litter box for weeks
use with cystal litter bags or disposable cat litter trays
Disposable trays have plastic lining to help protect against leaking
health counter and motion sensors keep track of how many times your furry feline uses the box. Keep track of your cat's health.
Easy to use and set-up
---
Contains One (1) 11 Oz. Of Feline Greenies Crunchy Dental Treats In Oven Roasted Chicken Flavor
Crunchy Texture And Unique Shape Clean Teeth And Reduce Tartar, While Also Serving As A Cat Breath Freshener
The #1 Vet-Recommended Feline Dental Treat* For A Perfect Holiday Cat Gift
Natural Formula With Added Vitamins, Minerals, And Taurine To Offer Complete Nutrition, Along With Optimal Dental Care… A Great Cat Present This Year
These Cat Snacks Are Proudly Made In The Usa, With Quality Ingredients Sourced From Around The World For Delicious Holiday Snacks For Cats
---
Check out some Cat Scratching Posts Reviews…
Still looking for that best cat scratching post? Click here to read more on great ideas for gifts for pet lovers.