Vitamins come from different fruits and vegetables that we consume daily. Supplements are packaged vitamins extracted from food to help complement your normal intake for an ultimately healthy lifestyle. Here's a detailed Juice plus vs Garden of life supplement comparison.
Lately, I have been suffering colds and coughs every other month. Conventional flu and cold meds do a great job of alleviating the symptoms. But as soon as I finish my dosage it takes less than a week to have me back at the pharmacy with a prescription in hand for the same cold and cough meds. It's like a never-ending rollercoaster.
You can imagine how disconcerting this was for me. Worried, I noted that my immunity may be lower hence the frequent colds. First thing on my mind was that I had to increase my daily intake of fruits and vegetables.
This plan worked for a while but under strict instructions from a nutritionist friend of mine, I needed supplements too. She recommended a few options which I have come to learn so much about. So here's a Juice plus vs Garden of life supplements review.
But first, what are the differences between juice plus and garden of life
Supplement Juice plusGarden of lifeCategories Orchard Blend and Garden blendMen multivitamins and women multivitaminsTaste Sweet tasteRaw astringent tasteMain source of ingredientsVegetables and fruitsRaw whole foodsCheck priceCheck price
Juice plus vs Garden of life-what are some of the notable differences?
Categories
There's a wide range of products offered by both Juice plus and Garden of life. With the main focus here being on multivitamins and supplements, you will see that Juice plus comes in two main options/categories. This includes the Orchard blend which are vitamins extracted mainly from fruits and the Garden blend which are vitamins extracted from vegetables.
Alternatively, Garden of life supplements are divided into men vitamins and women vitamins. Each one of these is specifically designed to offer health and mental support in the male or female body respectively.
Taste
Of utmost importance is the nutritional value any multivitamin offers to my body. But as I have come to learn many people choose which supplement to choose based on how it tastes. Here, it helps a lot that Juice plus vitamins have ingredients made from vegetables and fruits all containing moderate to high amounts of natural sugars. This gives it a very sweet taste.
Garden of Life vitamins are mainly extracted from grains and certain vegetables all which most consumers do not find sweet or tasty. They have chosen to focus more on value while choosing to maintain the vitamins in their most organic form without having to include any additives.
Source ingredients
The main ingredients used to make Juice plus supplements are derived from fruits and vegetables. Other ingredients you can find in each Garden blend capsule include Glucomannan, Tapioca syrup, Maltodextrin and evaporated cane juice. In the orchard blend supplements, the composition of fruit and vegetable extracts is higher. Here, extracts are collected from nutritious vegetables, fruits and berries like pomegranate, green tea, papaya, pineapple, ginger root, orange, grape seed,and peach.
Juice Plus vs Garden of life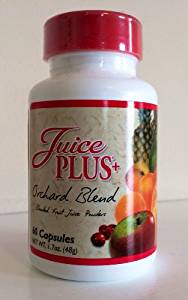 Ingredients and features
 Vitamins are an integral part imperative to the overall well-being of a person. Without them, you would be at risk of developing health complications such as poor cognitive functions, low blood levels and cardiovascular disease among other serious problems. Eating normal fruits and vegetables can indeed supply your body with important nutrients. But in order to meet your optimum daily intake thresholds,you may have to take supplements. Juice plus supplements help support and complement the food you eat for a better, healthier lifestyle. Here you have a concoction of nutrients collected from a wide variety of fruits and vegetables.
Pros
Helps improve your metabolism rate
Helps prevent deficiencies and ultimately diseases
Enables you to better control and maintain your weight
Helps improve physical and mental performance
Con
These supplements contain tapioca syrup which means increased sugar levels. To avoid chocking it is also advisable to take these supplements with a good amount of water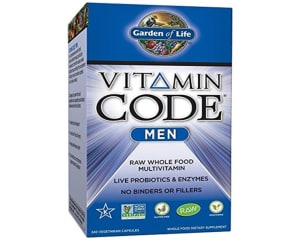 Ingredients and features
Ideally, men and women have body functions that work differently. For this reason, a man and a woman can both share the same meal but the way their bodies process the food is totally different. Most vitamins in men go to provide prostate supportand development while those in women go to support the breasts and the reproductive system. This is the understanding behind why Garden of life supplements are made to be gender specific.These supplements are made from raw vegetables and grains. These multivitamins are also dairy free and gluten free. News that has gained a lot of positive attention from diabetics, vegetarians,and vegans.
Pros
These multivitamins have no binders or fillers
No added sugars
Provide necessary support for each specific gender
Contains enzymes, probiotics,and antioxidants to promote vitality and optimum health
Con
Compared to other supplements in the market, these ones are not as tasty.
Conclusion
Both of these supplement brands have proven effective and have won the hearts of thousands of consumers. The goal, however, is to take supplements which are closest to their natural form as possible. This is why Garden of life multivitamins are my best choice. They do not use fillers or bindersin their products and their nutritional value is great. This Juice Plus vs Garden of life comparisonis enough to furnish you with enough information to make an informed decision at your point of purchase.
Frequently Asked Questions
Is Juice plus good for weight loss?
Juice plus chewables contain crucial vitamins responsible for increasing metabolism. This way your body stores less calories while simultaneously absorbing more nutrients. Ultimately you are able to maintain your ideal weight and remain healthy throughout.
How safe are juice Plus supplements?
Owing to the presence of Glucomannan a type of fiber in the supplements, it is easy for the capsule or chewable to get stuck as you swallow which can also lead to choking. Provided you take these vitamins with a lot of water and as directed you should face no problems.
What side effects will I experience from taking vitamins and supplements?
Some people have experienced headaches, mild rashes,and stomach upsets as a result of taking multivitamins. These side effects are usually no cause for alarm as they fade out pretty quickly. If however, you continue to experience discomfort, it is wise to consult your doctor.
Can I take my garden of life vitamins along with my shake?
Owing to their less than pleasant taste some consumers have deduced clever ways of downing their vitamins. You can open up the capsule and pour the contents in their shake, blend them together and drink.
Is it advisable to take my vitamins along with my prescribed medication?
There have been cases where supplements have interacted with certain drugs. To avoid serious problems it is wise to consult your doctor and get reliable advice on a safer step forward.