Household cookware and cooking utensils of your kitchen have a great impact on your health. Nowadays, we see numerous verities of cookware that we are using every day in our kitchens.
Sometimes, we do not concern that every cookware is not safe for our health and it would a health issue. Have you ever thought about what kind of materials of cookware is safe for your family, ceramic vs nonstick vs stainless steel or others, which one should you prefer?
Here in this informative article, we are going to represent you the all required inquiries that may help you make your decision right.
Probably, a well-organized kitchen is the most essential place in your home. Food is our basic need to keep us energetic and fit. In this manner, the kitchen is the best source of our energy if we want to describe the importance of the kitchen in one line.
We believe in this concept that homemade foods are the best in quality as well as a kitchen the only way where you can make your daily meals. Therefore, you might understand how important cookware is! These are just not cooking pans, they are beyond that.
However, your choice of materials for cookware and cookware that make your kitchen organized, that directly effect on your cooking experience and health. Cookware manufacturer companies are bringing multipurpose cooking pans with ultimate features and durable materials.
On the other hand, Affordable prices and attractive looks with the best quality assurance make this cookware highly demanded and reliable. Update technologies, multipurpose usability and fast cooking compatibility are also the effective sides of these cooking pans.
Despite the several types of cookware materials are available in the market; we will just talk about Ceramic Cookware, Teflon Cookware and Stainless Steel Cookware.
According to our research, these are the more reliable, durable and affordable in the market.
Ceramic VS Nonstick VS Stainless Steel Cookware
Ceramic cookware
In my entire life, I saw my mother search for the best cookware for her kitchen. Our kitchen was well organized and full of lots of appliances which made my mother's kitchen operative.
Still, now my mother always does the same thing when she purchases anything. I can remember one thing that most of the cookware was made of ceramic.
Once, I asked my mother, "Why do you love to use ceramic cookware most?", and she answered, "In my entire life, I have found nothing compatible like ceramic cookware".
The answer might be simple but it forced me to think about it.
Hence, I search online, collect magazines, read books and numerous blogs to figure out the facts about ceramic cookware. And after completing my research I got some important data that I just love to share with you.
Nature always blesses us with its resources, and ceramic is one of them. Nowadays, most of the cookware comes with ultimate features at a cheap price which manufactures by many famous companies may be exposing our health badly.
Various metals or nonstick pans are preparing for our kitchen by using highly dangerous chemicals.
5 Best Ceramic Cookware Sets
The benefits of ceramic cookware (cooking and backing):
Amazing appearance with various attractive colors and enameled cooking surface.
Ceramic cookware is anti-scratch that means it will remain fresh after using the long run.
Nature gives it an outstanding gift, ceramic cookware in totally nonstick.
Extremely heat resistible which makes ceramic cookware more reliable.
Ceramic cookware immensely temperature sensorial, during cooking on a ceramic surface you never face an uneven heating issue.
Completely PFOA and PTFE free, you never have to be worried about any kind of toxicant health issue.
Superbly susceptible to hold its performance at any weather condition.
Sturdy and durable which means ceramic cookware is long-lasting.
Easy to clean with any type of dish cleaning products and it takes just a couple of minutes to dry.
The handle of this ceramic cookware is made from the clay materials which are attached with a screw.
Ceramic cookware comes with anti-breakage protection.
Ceramic cookware's surface is suitable for all types of cooking.
Basically, this ceramic cookware is made from molten glass power with porcelain glaze which means it can be used at extreme heat.
Least expensive and comes with a different price range.
Facts need to be aware of
Ceramic cookware must be washed properly after using every time.
Store it in a safe place.
Must use bit oil or fat during frying anything on ceramic cookware.
Before using at a high temperature let it dry completely.
Try to avoid metal utensils during cooking on ceramic cookware.
Nonstick Cookware or Teflon Coated Cookware: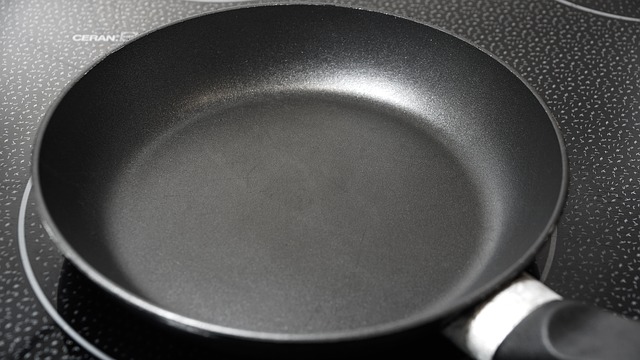 If you are looking for cookware that makes cooking and baking easy without any kind of sticking issue, it will be the best option. The great nonstick ability of this cookware makes it popular around the world with numerous effective reasons.
All over, nonstick cookware is famous for its amazing cooking abilities. This cookware easy to clean and you can make your food by using less oil which is quite a healthy thing.
Generally aluminum is the main material of this cookware which is less expensive than copper and stainless steel.
The Teflon coating of this cookware prevents any kind of food sticking and keeps your food safe. It's true there are some controversies of using Teflon coating cookware.
Scientists always tell us to be aware of using Teflon coating cookware. Lightweight materials with great features make it attractive and useful beyond its controversy.
5 Best Nonstick Cookware Sets
The benefits of nonstick cookware (cooking and backing):
Attractive appearance with ultimate cooking features.
Lightweight materials with nicely anti-scratch protection.
Anti-breakage protection which is another great side of this cookware.
No sticking issue during cooking on Teflon coated cookware is guaranteed.
Easy to clean with ordinary dishwasher and cleaner, and fast-drying compatibility.
Another great characteristic of this cookware is that you do not need to add much oil or butter to your foods; you can cook with less oil.
Nonstick cookware has acid-resistant.
This type of cooking pans is cheaper than ceramic and stainless steel cookware.
Easy to handle during cooking and storing, do not need any special space to store.
No need any type of preheating issue
Facts need to be aware of
The main claim about these cooking pans is related to health, especially its coating which is called Polytetrafluoroethylene (PTFE).
Using these types of cookware for a while could be dangerous for health.
Nonstick cookware isn't suitable for perfect frying; you never get your desired fried golden color.
Ignore plastic and metal utensils during cooking, try to use wooden or silicon base cooking utensils.
Teflon refers to toxic chemicals, so have to be careful.
Not compatible with high temperature like ceramic cookware.
Stainless steel cookware: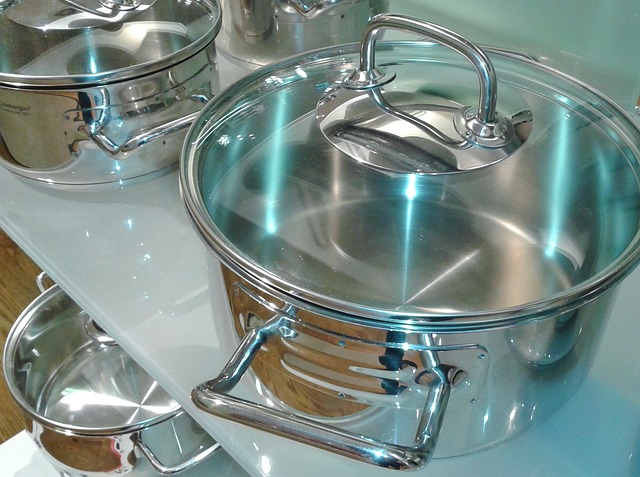 "Stainless steel" is the name of faith and reliability indeed. This is the most used metal as manufacturing material in every home and kitchen appliances for its using compatibility.
Obviously, we have different types of cooking pans in our kitchen like ceramic and nonstick cookware that we are using different purposes. But most of the chefs like to cook on stainless steel cookware for its amazing advantages.
Stainless steel is the most common and affordable cookware in the market which comes with various shapes and features. Least cost and long-lasting durability make it one of the most demandable cookware for daily cooking.
Stainless steel cookware is safer than others you haven't needed to be worried about your family health.
Basically, this type of cookware is easily affordable and highly compatible with every cooking purpose. Easy cleaning with any type of dishwashers makes it more simple and compact.
While you are cooking on stainless steel cookware you get the accurate taste or color of most acidic foods.
5 Best Stainless Steel Cookware Sets
The benefits of stainless steel cookware (cooking and backing):
Stainless steel cookware has an attractive appearance with bright and shiny finishing.
Supreme durability with long-lasting compact using assurance.
It preserves the food taste that means while you are cooking on it, you will get the exact flavor.
Lightweight and more affordable than others.
Compact sizes and shapes are available.
Anti-breakage protection keeps it safe from unfortunate falling.
Anti-dent and anti-scratch protection with the smooth cooking surface.
Completely safe and eco-friendly which means it is safe for health.
Heat transfer capability is quite enough for normal cooking.
Easy and safe cleaning with all types of dishwashers and liquids.
Hassle-free maintenance and storing
Suitable for versatile using and backing for acidic foods.
Hundred percent recyclable.
Facts need to be aware of
Stainless steel isn't nonstick that means you will face sticking issue during cooking.
Uneven heating surface, which is not perfect for some special recipe and that poor heat distribution, means slow cooking.
Some stainless steel cookware comes with heavyweight and it costs much.
Final Words
In conclusion, we have shown our research and our data that is full of the required information. We have distinguished among this popular cookware ceramic vs nonstick vs stainless steel and the result is on your hand.
Household cookware may make your life easy and enrich your cooking experience as well as it has a direct impact on your health. So, you need to be conscious and alert when you want to purchase cookware for your kitchen.