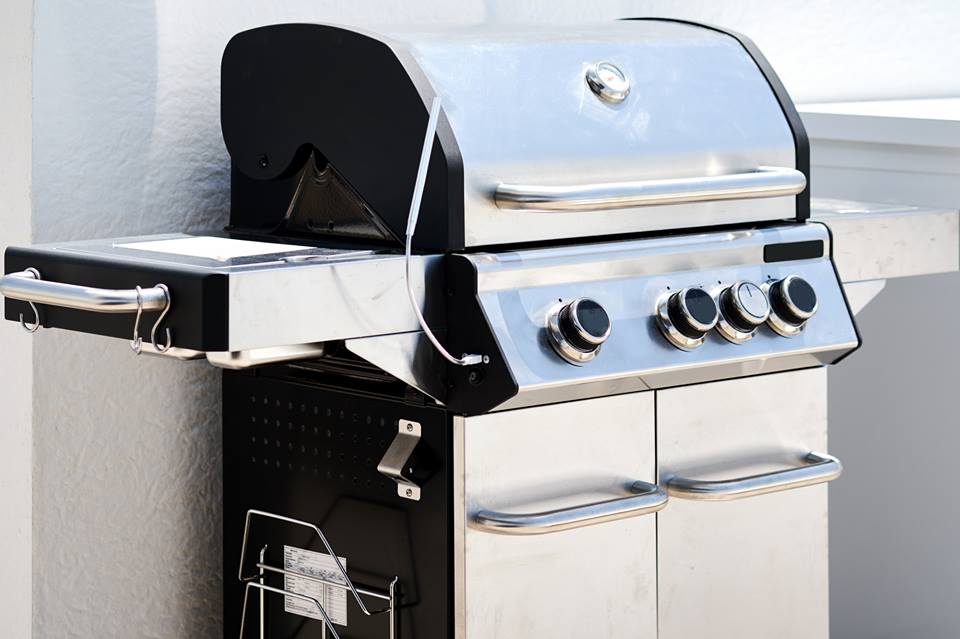 The stainless steel grill does lose its color, and also there is some low-quality steel that rusts. There is a need for you to take absolute care if you wish to retain the shiny feature in the stainless steel grill. Learn how to clean stainless steel grill using the right cleaners and also comprehend the process.
Shining steel grill, it is surely tempting, as it appears sparkling and clean. The fact also cannot be denied that this look will not be permanent with regular uses. Even with a few uses, it will lose its bright look.
Read our exclusive article: How To Choose The Best Gas Grill
How To Clean Stainless Steel Grill: Complete Process
Maintaining a good shape and look in a stainless steel grill means proper attention is a must. There is a need to clean regularly. You cannot consider cleaning the steel grill at a convenient time. It is because on using the grill there may be debris such as burnt food on the rack and also the smell. Only cleaning it will clear the grill rack.
Remember that cleaning the grill is not very simple like cleaning a steel vessel. You cannot use steel wool or some wire brush as they may cause scratches or also pits that will get filled with debris. Also, avoid using abrasive cleaners.
With regular use of the stainless steel grill, the color starts fading and the shiny appearance is almost lost, besides the only best alternative to keep the steel grill going is to avoid scrapes, pits, and rust, so that it does not wear away or oxidize the steel completely. Again, maintenance is the key.
How To Clean Stainless Steel Grill: Barbeque Details- Part 1 (Cleaning)
Things Required For Proper Maintenance And Cleaning Of Stainless Steel grill Are:
Vinegar
If you want to clean the steel grill without much effort, then vinegar is the solution to clean. You may dilute vinegar in water as equal quantity and spray over the grill. Give around 10 minutes to soak. Scrub the grill using aluminum foil, it is effective and will also not scratch the grill surface.
Burning
The burning of food and spilling on the steel grill cannot be avoided. Even an expert will spill some food and so there is a need to have a soft brush to remove the debris regularly. As you prepare food regularly, it means cleaning also should be done regularly.
This is best done by soaking the rack in vinegar or water solution. An alternative method is to cover the rack using foil, ensure safety, close the lid and turn the flames for 15 minutes. As the flame turns off, remove burnt debris using a soft bristle brush.
Soaking
Like we clean all other stuff, to remove hard stains, overnight soaking of the steel grill helps. Mixing baking soda with vinegar and leaving the grill soaked overnight is enough.  You may hose the steel grill and use a cloth wipe to eliminate the debris off.
The Complete Cleaning Process By Steps:
There are a few things required to follow the cleaning process of a stainless steel grill, such as:
Mild Dishwashing Soap

Wire Barbecue Brush

Sponge or Paper Towel

Aluminum Foil

Water

Vinegar

Vegetable oil
There is no way out of cleaning the stainless steel grill. It is a matter of health safety and hygiene. Leaving the steel grill without cleaning means you increase the possibilities of food poisoning.
Charred food spoils the newly made food flavor. Moreover, there is a simple understanding to follow as steps to get the stainless steel grill cleaned with minimal effort.
Step 1: Cleaning Daily: Now that you are using it daily, make sure to clean the grill daily. But, allow it to cool a little after use or else you will end up burning your hand.  But, remember it should not cool a little and not completely. Thus, when it is a bit hot, rub a wire brush and remove the food stuck on the steel grill.
Step 2:  Full Cleaning: With regular use, it is also difficult to follow all the process. Thus, at such times you may consider cleaning the stainless steel grill once a week. However, when you plan cleaning weekly, do it with patience. Mix warm water and dishwashing detergent and soak the grill for a small time.  Slowly rub this mixture on the grill.  Use the wire brush to remove grease and food, wash it using cool water and let it air dry.
Step 3: Perform Cleanings As Per Your Choice: Cleaning the stainless steel grill is essential, but it depends on how frequent you are using. If you are a regular user and are a person using it very carefully that the spilling of food is rare. It means the debris is also less. If so you can brush and remove once the steel grill is cold. You can also clean the grill sparingly, once a month or even a year. All this is based on your regular maintenance.
Cleaning is a tedious process and cleaning the stainless steel grille may be done taking white vinegar and water in equal proportion. You may pout the mixture on the grill ins and outs, letting it have a soak. This will break down the particles and you can clean it using damp paper towels. There will be no remnants and your grill will be ready for the next meal.
Step 4: Give Deep Clean: There are times when you are busy or sometimes laziness clouds your time. You may have skipped the cleaning of your stainless steel grille for some time. If it has been ignored really for a longer time, it is best to consider a deep cleaning to eliminate the baked-on food and also the grease using a wire brush.
Step 5 – Prevent Debris Buildup: The simplest way of undergoing the cleaning process step by step is to have a paper towel ready to wipe off the grime accumulating each time. You can also apply vegetable oil on the steel grill and prepare the recipes. The vegetable oil will not allow food to stick on the grill.
How To Clean Stainless Steel Grill: Barbeque Details- Part 2 ( Polishing & Protecting )
Special Tips For Cleaning
Cleaning, this term always brings a chill down the spine as it always involves a tedious process. However, there are a few painless ways to clean stainless steel grill.
Say No to harsh cleaners and for speedy cleaning mix dish detergent with warm water and soak the grill for sometime
Use some old soft cloth and ensure no scratch. Say no to steel brushes and steel-wool pads.
Always rinse using clean water and dry with a soft clean cloth.
People do consider polishing the stainless grill so that it appears shiny and new. However, it is not recommended by manufacturers as the polish on getting hot will leave a film and discolor. Using polish on the externally on the doors, side shelves, etc may be helpful to keep the corrosion away.
Conclusion
Cleaning the stainless steel grill is crucial and cannot be ignored. Of course, it also does not mean that you must stand next to it and as the cooking and grilling are complete, you just pull away the grill to clean. Since you know properly how to clean stainless steel grill, it will be great to preserve the durability and effectiveness.
If so, this job becomes monotonous that you will start developing a dislike towards cleaning the grill. However, the best is to clean it at frequent intervals so that you also like cooking in a clean grill.